According to an estimate made by the industry, the United States has 2,384 trillion cubic feet of recoverable natural gas. The quantity is twice what a similar study stated nine years ago. The advancement of the industry was caused by the technique known as hydraulic fracturing.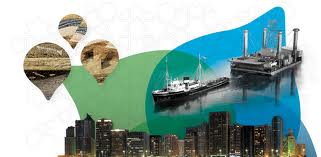 The estimate is the highest amount in the 48 year history of Potential Gas Committee, which assessed resources. The estimate exceeded by more than 25 percent the previous estimate. Much of the growth came from eastern states, such as Pennsylvania, where companies such as Range Resources Corp. and Chesapeake Energy Corp use hydraulic fracturing or popularly known as fracking.
In fracking, water, sand and chemicals are injected underground to break apart rock and free the natural gas inside the shale. This has resulted in a boom in energy production in several states, such as Colorado, Pennsylvania, and Texas. Natural gas prices are also lower today than in previous years.
On the New York Mercantile Exchange, natural gas for May delivery dropped 7.1 cents to $4.01 per million British thermal units. Analysts are expecting the price to drop 10 percent before July and maintain the price range of $3.50 to $4.50 per million Btu in 2013 as supplies remain in a high level.
Environmentalists are concerned that fracking can contaminate air and water supplies in the area where it was utilized. 45 percent of people familiar with the method said they support its use while 41 percent are against it. This is according to the University of Texas Energy Poll.
Gas production in the United States increased to an all-time record high of 28.5 trillion cubic feet in 2011. This was led by the output from shale deposits, which accounted to 30 percent of the total production in 2011. This was up from 22 percent in 2010.