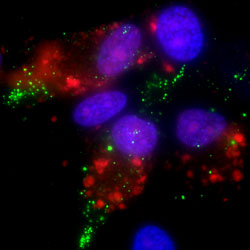 A new drug treatment used to fight Hepatitis C has cured more than 90% of patients inflicted with the infection in just 12 weeks, said scientists.
The recent study marked a major breakthrough said experts and marked a big turning point in the treatment of hepatitis C.
Over 200,000 people have hepatitis in the United Kingdom and deaths from those infections have jumped threefold over the past 18 years.
Only 3% of UK patients currently opt for the current treatment, which only works about 50% of the time.
The Hepatitis C virus can infect as well as damage the liver. It is passed through blood or other bodily fluids of the person infected and can be transferred through needles used to tattoo, or people sharing needles in drug use.
University of Texas researchers tested the new drug, which is administered orally, on 380 patients in 78 centers in the U.S., England, Germany and Spain during 2013.
Two separate studies were conducted; one was for 12 weeks and the other for 24 weeks.
The patients suffered from cirrhosis of the liver indicating the virus was in an advanced form.
Following the 12 weeks of treatment 191 of the 208 patients did not have hepatitis C any longer, which increased to 165 out of 175 or 96% following 24 weeks of treatment.
The lead researcher of the study said the results were fantastic. He said he was very excited for patients that have the virus as they now have hope for the future.
The drug is said to work by targeting protein that makes the hepatitis C and stopping it from continuing to replicate. That in turn, said the lead scientist eventually extinguishes the virus.
The study was successful on patients that had genotype 1 infections. Those particular infections account for more than 45% of all Hepatitis C infections in the UK. Genotype 3 infections make up another 45% of infections, while Genotype 2 is much less common.
Side effects from the drug include nausea, headaches and fatigue.
Current treatments to fight hepatitis C are injections over a year period that have side effects including feeling sick, tiredness and depression. The treatment is also unsafe for those with cirrhosis.