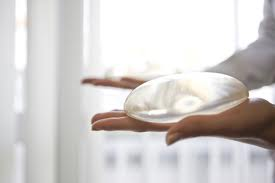 Founder of Poly Implant Prothese, the French company, Jean-Claude Mas was sentenced on Tuesday to four years behind bars in criminal court in Marseille. Mas was found guilty of hiding the true nature of the silicone that was sub standard and used in the breast implants that were sold to more than 300,000  women across the globe.
The sentence for Mas, the founder and long-time CEO of the company ended the scandal that fueled panic around the world in 2011. Panic took hold after France released a statement recommending that all women with the implants needed to have them taken out because there was a higher than normal rate of rupture.
The company, which was once the third largest breast implant supplier worldwide, was shuttered in 2010. Its implants were ordered taken off the market by authorities after inspectors pursuing a lead through a tip, discovered vats of silicone that was industrial-grade outside the company's factory in the southern region of France.
Mas, who is 74, was charged with aggravated fraud. He was ordered by the court to pay a fine of $103,000. Yves Haddad, his lawyer, said Mas would be appealing the court's verdict.
Four other company executives, including the CFO, received sentences of between 18 months and 36 months behind bars with some time suspended. They all were also fined.
The court's decision was a strong signal, said Philippe Courtois, one of the victim's lawyers. He said the verdict had been what his client had hoped for.
Mas admitted to using silicone that had never been approved by regional regulators. However, he insisted that the gel he used since 1991, when he founded the company had been non-toxic.
The trial took two months during the spring and was held inside an exhibition center in order to accommodate the civil plaintiffs that numbered 7,400 and the more than 300 lawyers. When Mas had entered the courtroom, he had been greeted with jeers from those attending.
For felonies in France that are less serious, the court hands a sentence down without pronouncing if there is a non-guilty or guilty verdict, which is implicit.