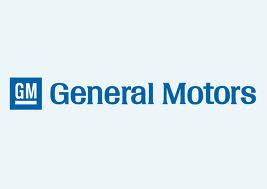 General Motors Co. had named as its new CEO Mary Barra, who becomes the first female to be CEO of the U.S. based automaker. Barra will succeed Dan Akerson, the current CEO. When she takes her position, she will complete her rise from a factory worker to the first female CEO in the industry.
Barra, who is 51, takes the reins of the automaker that has been able to emerge from its near collapse just five years ago. That has come in part thanks to infusions of cash from the U.S. government. GM announced her promotion only 24 hours after the government said it sold its last shares of GM stock.
Barra is an engineer with a MBA from Stanford. She inherits an automaker that is leaner than it has been in decades and carrying very little debt. GM has one of the country's newest and most acclaimed list of cars, as well as a new strength in both small and midsized vehicles.
GM with the appointment of Barra returns to an in-house manager following two consecutive leaders taken from outside the Detroit area since 2009.
Barra is the daughter of a die maker for Pontiac and started over 30 years ago as an intern. Barra was the chief of product quality and development for all cars and trucks at GM. In her position, she was in charge of introducing the Chevrolet Impala that was received well and in cutting costs by making parts standardized.
Barra will take her position in January. Akerson has been the CEO since early 2010 and in October turned 65. His wife has been diagnosed recently with advanced cancer, said the company in a statement.
CFO Dan Ammann was named the company president. Upon Akerson's resignation, he will be replaced as the chairman by former CEO of Cummins Inc Tim Solso.
Barra is a representative of the younger generation as auto executive. When formally taking the job she will be 52 about the same as Rick Wagoner and Fritz Henderson when they became the CEOs. At Ford, COO Mark Fields who is 52 is considered the heir apparent of Alan Mullay the current CEO who is 68.