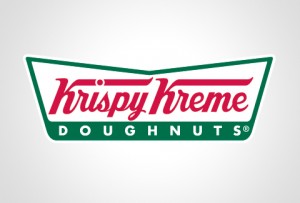 Krispy Kreme Doughnuts Inc. (NYSE: KKD) was able to manage a fourth-quarter profit with stronger same-store sales as the company was able to post a substantial tax credit. Shares of the company rose by 5.2% ending at $8.93 in after-hours trading. This comes as the company posted the $139.6 million in net deferred taxes stating that it is probable that the company will continue to generate taxable income during much improved performance.
As of the close on Tuesday the stock of the company was up by 32% compared to the past three months during the expansion efforts of the company. Even though Krispy Kreme had lowered the earnings forecast for the new year, the company is now looking at $.21-$.24 a share possibly caused by a higher tax rate since the tax credit was originally reported.
The company has suffered many hardships recently while trying to battle healthy eating trends and accusations of misconduct within the company's management, although profits have definitely been increasing as same-store sales grow. Krispy Kreme looks to increase sales by increasing the frequency of customer visits as well as adding coffee and other hot beverages to the menu. Plans for expanding both within the United States as well as internationally are in the works also.
It was stated in a press release that most US franchisees are in the process of planning new store openings which is a reverse on the previous trend of closings and as well as reflecting better store economics. The company's expansion into Latin America, Asia and Europe is expected to kick off quickly this year despite the fact that the company still has much they can do in the domestic market.
Krispy Kreme currently has 230 stores, most of which being in the southeastern section of the United States. This is compared to 7000 stores which are controlled by the Dunkin' Donuts brand. A spokesperson for Krispy Kreme has said that during the 2013 fiscal year the company plans to open 5 to 10 company stores as well as 10 to 15 domestic franchise stores and 75 international franchise stores.