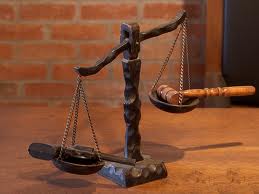 In a courtroom late Thursday afternoon, George Zimmerman, the watch captain from a neighbourhood watch group will seek bail after being charged in Florida with second-degree murder. He is accused of killing Trayvon Martin an unarmed teen.
However, most legal experts believe the judge in charge of setting bail will not set bail for the accused. Zimmerman is facing second-degree murder charges and judges in Florida usually deny bond in those cases, said a legal expert. The appearance by Zimmerman in court today will not include his plea. Instead, a review of the charges will be held and Zimmerman's lawyer has said he will seek bond.
Zimmerman is a white Hispanic who killed Martin, a black 17-year old, on February 26, while he was patrolling his neighbourhood and the two had a disagreement. Zimmerman trailed Martin for a number of minutes and told a police dispatcher that Martin appeared to be suspicious. He claims the killing was in self-defense after being attacked by Martin.
Many were surprised that Zimmerman was charged with second-degree murder instead of manslaughter, which is a lesser charge. The state must prove beyond any reasonable doubt that the defendant acted dangerously towards Martin, in order to get the conviction for murder.
The state must prove that the death of Martin was not a mistake or accident but due to significant negligence on the part of another. If convicted of the charges, Zimmerman would receive a minimum of 25 years and up to a maximum of life in prison. The defendant's lawyers said he was surprised by the charges and that he was concerned and troubled by the process.