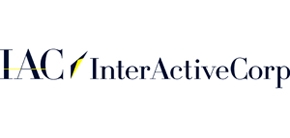 IAC or InterActiveCorps the media conglomerate announced Thursday that it was planning an initial public offering for Match Group its online dating business.
The offering of shares newly issued would spin off the different variety of dating websites and accompanying apps under the banner Match Group including OkCupid, Tinder and Match.com.
Barry Diller the Senior Executive and chairman of IAC said the he has long felt as the entities grow into maturity it is healthy to have them separated and independent from the parent company.
The IPO would consist of less than 20% of common stock and IAC would retain a stake in the Match Group that includes the high vote as well as low vote shares, said the company. The IPO should be completed sometime during the fourth quarter of 2015.
IAC announced as well that Joey Levin the former CEO of its applications and search business, which includes Ask.com, is to become the CEO of IAC and become a member of its board.
The Match Group chairman Gregory Blatt will remain and Sam Yagan will stay as its CEO. In the upcoming years, the Match Group is ready for significant growth. Blatt added that the dating industry had come very far since it began but it still remains very underpenetrated.
IAC, which is New York-based, brings number of different websites and media online under one roof. It has brands that include Vimeo, The Daily Beast and it reported revenue in 2014 of $3.1 billion.
The company has moved aggressively to acquire dating websites online over the past decade and over this past year added DailyBurn a fitness website and Princeton Review a college admissions and test preparation services company.
Match Group represented $292.1 million or approximately 30% of the revenue of IAC that totaled $772.4 million during the first quarter.
IAC said as well that Jeff Kip, the CFO at IAC since March of 2012, would leave to spend time in Boston with this family and pursue other interests.