Job openings in the United States dropped in March from the highest level in almost five years. This was a sign that employers were waiting to see how the economy performs as the federal spending cuts take effect.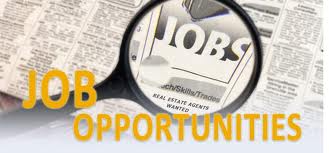 The number of positions that needed to be filled dropped by 55,000 to 3.84 million from the revised 3.9 million the previous month. The number was the most since May 2008 according to the Labor Department. The report also showed hiring slowed and firings increased.
Companies are reluctant to increase their workforce as the expansion is slowing down this quarter. The increased in the payroll tax that took effect last January has finally caught up with consumers and the across-the-board cuts limited federal outlays. Hiring went up last month but larger advances were needed to propel wage increased and improve economic growth in the second half of the current year.
Stocks increased and sent the Standard & Poor's 500 Index to its fourth straight record close. This was attributed to the optimistic view on global central bank stimulus and better-than-estimate corporate earnings. The S&P 500 went up 0.5 percent to 1,625.96 at the close of trading in New York.
The outlook for the euro zone was bright after the release of the report that indicated German factory orders increased in March for the second straight month. This showed Europe's biggest economy is starting to improve.
The US jobs report today was an indicator on the government's monthly employment data. Payrolls went up by 138,000 employees in March, which was a decrease from the 332,000 pace in February that was the fastest rate in almost three years. Job creation was faster in April with payrolls increasing by 165,000.
The number of workers hired in March dropped to 4.26 million. It led to the drop of the hiring rate to 3.2 percent from 3.3 percent.