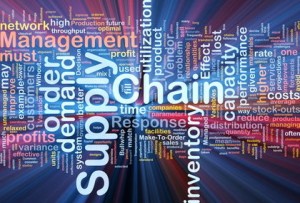 The term Hadoop has been mentioned everywhere of late. Many are wondering what it is and if it is something that executives in supply chain management need to know more about it.
Hadoop is used for the most part in marketing since it is best suited for semi-structured and unstructured data such as images, call center transcripts, data from social media as well as click stream data.
Therefore, marketers use the concept to improve understanding of prospects and customers and the ability to sell the correct product to them, at the correct time and using the correct channel.
However, as companies are striving to be more demand driven, the
supply chain management
and marketers function must be more integrate.
For example, companies are exploring the best way to used internet traffic and social media to forecast introductions of new products. In addition, omni-channel retailers now seek the use of this data to better understand the potential lift of a promotion by channel.
Unstructured data may potentially be useful for the emerging industrial supply chain management risk applications, which can help to drive more understanding of the program of supply chain at other competitors and to recruit and retain supply chain talent.
Hadoop can be a data management platform designed to manage as well as work with large volumes of information and scale linearly from only a few to over thousands of commodity computers.
Hadoop started at Yahoo. It was the infrastructure to be the support of a web search project back in 2005.
Like any number of open source programs, Hadoop has created an evolving and diverse ecosystem of add-ons, enhancements and alternatives.
A few of those include Pig, YARN, Hive, Avro and Zookeeper.
Commercial Hadoop startups like MapR, HortonWorks and Cloudera recently have done well scoring large sums of capital investment.
Looking ahead, it is important that supply chain managers start asking direct questions like how to best integrate Hadoop.