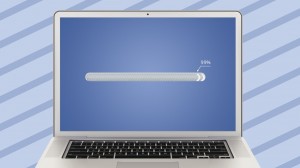 In California, law enforcements said calls were made for assistance in getting the largest social network in the world up and running.
The Friday outage was the second service crash globally in the last two months
The rather short outage of Facebook triggered a number of falls to 911 operators, with the callers asking law enforcement to put the social network back on line.
That is correct. Some people believe the sheriffs and police play a role in putting Internet sites back into action.
The onslaught of 911 calls related to the outage, which took 30 minutes to restore, might reveal how much users of Facebook are addicted to the social network.
The calls received by the LA County Sheriffs prompted one sergeant to tweet a notice to residents in the area that his agency does not take care of interruptions in service of social networks.
At the news spread about the glitch on the social network and the calls to 911, some Facebook users seemed shocked that some residents would call law enforcement with those kinds of issues.
Users across the globe were impacted by the outage of Facebook. The social network quickly reached out to its users to apology for the interruption in service.
The social network said the some users had trouble when attempting to access Facebook this morning for a short period.
However, the company statement continued, the reason was investigated and the service fully restores quickly.
The service is the most active and largest social network in the world with over 1.32 billion users. The reason for the outage has not been identified by Facebook. The company would only say there had been a technical issue.
This is the second global outages for the social network in the past two months, according to one report.
Even though the site is very popular with its 1.3 billion users, not everyone likes the site.
Facebook and LinkedIn the social networking sites scored low on a recent customer satisfaction poll. The biggest reasons cited for not being happy with them, sites concern over privacy and the security of the data.