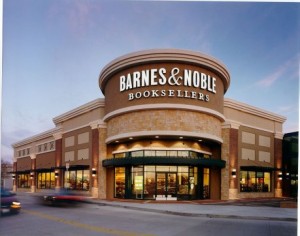 The CEO at Barnes & Noble, the U.S. chain of bookstores, resigned amidst negative sales figures of the chain's Nook tablets and other electronic devices.
William Lynch's resignation comes only days after the bookstore chain reported its sales in the Nook business had dropped by 34% during the fourth quarter, from one year earlier during the same quarter.
The drop in sales saw overall losses for the firm double to over $118.5 million.
The Nook was launched back in 2009, but has not been able to compete with the Kindle made by Amazon in the highly competitive expanding market of e-books.
An analyst with Barclays said that Lynch was extremely instrumental in making the Nook a centerpiece in the broader operational strategy of B&N.
With the announcement of Lynch's resignation, analysts believe B&N is signaling its strategy will be to reduce dependence upon its Nook.
The fall in sales of the reading device raised concerns that the future of that division and the overall direction the company might take moving forward.
While the company reported its earnings in June, it announced plans to lower its losses in the sector, by cutting risks linked to manufacturing.
B&N said that while it is continuing to develop in-house e-readers, its line of tablets would be produced as well as marketed with a third party manufacturer of consumer electronics, but did not identify any possible manufacturers.
At the same time, there have been rumors that Microsoft, which is owner of nearly 17% of Nook Media, planned to buyout the division.
Earlier in the year, the founder and chairman of the company Leonard Riggio, and its largest shareholder, said he wanted to repurchase the retail operations of the company, but not the Nook e-reader.