The majority of banks earns large profits in overdraft fees by allowing customers to overdraw their checking accounts. This was according to a recent report released by the Consumer Financial Protection Bureau. Consumer groups want a ban on bank's consenting customers to withdraw more than what they have in their accounts.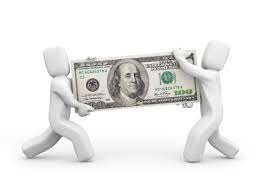 In 2012, the average overdraft fee was $3 at the 33 biggest financial institutions and $30 at 800 smaller banks and credit unions. Consumers who didn't opt to spend more than they had in their accounts saved a lot more than those who did.
The CFPB saw that previous heavy overdrafters who declined to opt in decreased their overdraft and insufficient fund fees by more than $450 in the second half of 2010. The CFPB studied large banks with total assets of $10 billion or more. It found out that they have a variety of practices with regards to transaction posting orders from high to low as well as opt-in requirements. Starting 2010, the Federal Reserve required banks to ask the consumers first before they are allowed to overdraft.
Richard Cordray, director of the Consumer Financial Protection Bureau, pointed out that if an institution disallows a transaction, a consumer might be hurt by the consequences of having the transaction fail. These include instances of paying a mortgage or rent that would be unpaid because the customer didn't opt-in to overdrafts.
Chi Chi Wu, a staff attorney at the National Consumer Law Center, said that if a customer doesn't opt in to overdrafts, then banks would not process the transaction. Wu added that debit card system and electronic ATM can be monitored faster than checks.
Representative Carolyn Maloney of New York introduced the Overdraft Protection Act of 2013 in March. The measure directs the CFPB to curb overdrafts to one per month or a total of six per year.