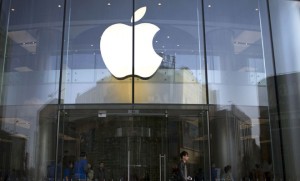 Canadian regulators have reported that customers that purchased smartphones and accompanying services in Canada may have paid more for these items because of agreements Apple Inc. reached with phone carriers serving the nation. Because Apple is the exclusive maker of the popular iPhone, it has enormous bargaining power with mobile carriers around the world. Regulators are accusing the company of using that influence to get the phone carriers to charge higher prices for products made by Apple's rivals.
In a court filing detailing the case, the Canadian Competition Bureau said that the contracts between Apple and the domestic carriers might have resulted in higher prices for cellphones and wireless services for Canadian consumers. At the heart of the matter is whether Apple's influence caused carriers to charge consumers more for these devices than they otherwise would have. The Competition Bureau is investigating whether Apple sought any special treatment from the carriers, including examining volume commitments and minimum order quantities.
The details of the filing showed several ways that the pacts between Apple and the phone carriers could have prevented or lessened competition in the Canadian market. The pacts may have discouraged wireless carriers from taking actions with competing handsets that Apple would have disapproved of, including offering other handsets, reducing the price of other handsets, or offering other enhancements. The pacts may have also encouraged phone carriers to maintain or increase the price of wireless services for handsets made by Apple's competitors
Apple was informed of the investigation in April of 2014 and has already provided some records as part of the investigation. The Competition Bureau has requested documents from Apple dating as far back as July 2008, when the iPhone first was introduced in Canada. Over 2,500 records associated with the agreements have been turned over by phone carriers. Many customers were not aware of the pacts reached between Apple's Canadian unit and the phone carriers.