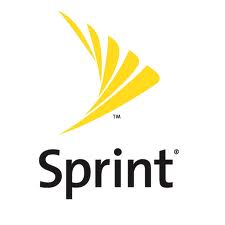 American law enforcement officials seeking to address national security concerns are expected to enter into an agreement with Sprint Nextel and SoftBank, its Japanese suitor, to restrict the combined company's ability to pick suppliers for its telecommunications equipment and systems. This type of agreement is common to most technology investments in the United States by foreign companies. Because negotiations are continuing, the government officials spoke about the possible agreement on the condition of anonymity.
According to government officials, the agreement would allow national security officials to monitor changes to the company's system of servers, routers, and switches, along with other equipment and processes. This will allow the officials to keep a close watch on the use of equipment from Chinese manufacturers, such as Huawei Technologies. United States government officials have been making accusations of espionage by foreign countries.
United States officials were reassured by Masayoshi Son, the chairman and chief executive of SoftBank; Daniel Hesse, chief executive of Sprint; and Erik Prusch, chief executive of Clearwire in meetings that the merged company would ensure that its networks would not endanger United States communications networks. SoftBank is offering to buy majority control of Sprint for $20.1 billion. SoftBank is one of Japan's biggest cellphone companies.
Members of Congress have been assured by SoftBank and Sprint that they will not integrate equipment made by Huawei into Sprint's United States systems. The companies have also promised to replace Huawei equipment in Clearwire's network. Clearwire is a discount cellphone firm Sprint is attempting to purchase.
Company executives also met with Representative Mike Rogers, Republican of Michigan and chairman of the House Permanent Select Committee on Intelligence, this month and promised him that they would not use equipment from Huawei. Mr. Rogers said, "I expect them to make the same assurances before any approval of the deal. I am pleased with their mitigation plans but will continue to look for opportunities to improve the government's existing authorities to thoroughly review all the national security aspects of proposed transactions."