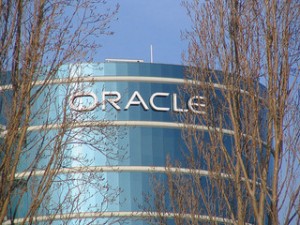 Oracle is looking to take over the lead from IBM in business network hardware, which includes high-end servers. Larry Ellison, Oracle's CEO said its biggest competitor was Big Blue during a chat on-stage at the All Thing Digital Conference that was hosted by Robert Murdoch's technology website.
Ellison said that before IBM had been number one for databases, but now Oracle is. He also said IBM was number one for middleware and now it's Oracle and finally IBM is number one for high-end servers but Oracle will eventually be number one.
Oracles Exalogic and Exadata, their high-end offerings are placed well in the market to beat the pseries by IBM said Ellison. However, Ellison said that Oracle was not in competition with IBM for services, which the century old technology pioneer has made its priority.
Oracle, founded in 1977, has not been in the servers business that long. It specializes in business databases and software. Ellison has been the company's engineering chief since he founded it. The company entered the hardware business after purchasing Sun Microsystems, a server-maker in 2010.
Figures that were released on Wednesday showed that Oracle is ranked fourth currently in revenue worldwide from in the server market. Its share declined 6% behind leader Hewlett-Packard that has 29.3%, IBM that has 27.3% and Dell with 15.6%.
However, Ellison said the figures were misleading since his company sacrificed sales of systems that were entry level, for more profitable gear that was high-end with fatter profit margins.
He said that Oracle was emulating Apple's model in consumer electronics by providing systems that were fully integrated designed to be simple for the user.