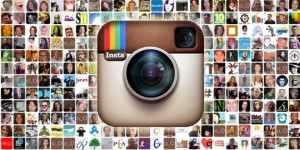 Instagram's ad business just got a boost thanks to Facebook. Instagram's Today photo-sharing app is opening up to millions of advertisers potentially interested in sharing ads on the app. The photo-sharing app is very popular, more than 300 million users. New technology, more ad styles, and sophisticated targeting tools from Facebook have been added to the app to make it more attractive to advertisers.
Instagram posts will now have Shop Now, Book Now, Download, Learn More and Sign Up links. The goal of the ad design has been to add commercial content in such a way that it blends in with the rest of people's photo feeds as much as possible to avoid disrupting the experience too much. Now, with a simple click of the mouse, users can take marketable action directly from Instagram's pages.
Ads originally launched on the app in late 2013, however Instagram never allowed links that directed users away from the app to buy the products from outside sources. When the Instagram community first saw sponsored images in their feeds, there was a fair amount of backlash from users that did not want to be marketed to. Today, the Instagram audience is more accepting of having advertisements show up in their feeds.
There's also a newly revamped software platform that allows marketing partners to automate their advertising process. With the new software platform, advertisers will be able to manage, track and measure the success of their marketing campaigns. Advertisers now can target users based on interests gleaned from Facebook profiles.
Brands have long been attracted to the glossy, magazine-style photos, 15-second video ads and cinemagraphs offered by Instagram. Instagram has run 475 ad campaigns to date with notable companies like Disney, Electronic Arts, The Gap, Ben and Jerry's, Michael Kors and Taco Bell.