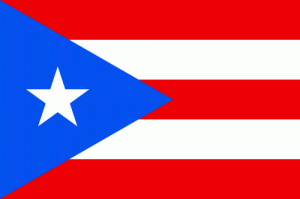 Hector Macho Camacho, the former three-time world champion boxer was shot late Tuesday night, while sitting in a friend's car in Bayamon, Puerto Rico his hometown.
He was clinging to life late Wednesday afternoon with both his family and doctors deciding whether to shut off life support from the former champion. Initially doctors had thought the 50-year former boxer, who late Tuesday was reported to be in critical condition but was expected to live. However, during the night, his condition became worse and at one point his heart stopped, said one of the directors at the hospital in San Juan.
The doctors said Macho's condition was very delicate and the prognosis did not look good. The doctors at the hospital were making a determination as to what the brain activity level was in the former champion.
A former manager and good friend of Camacho, Ismael Leandry said that that it is a wait and see situation for Hector, but it is a hard road ahead.
Maria Matias, Camacho's mother was with her son for about a half hour Tuesday and she was expected to return at some point Wednesday to see him again and visit with doctors. Macho Camacho, in his prime, had the most charismatic and dynamic personality in all of boxing.
Camacho's mother is expected to make a decision whether his life support should be turned off based on other tests that were being done Wednesday. Hector Camacho, Jr., Camacho's son, was expected to arrive during the evening Wednesday in Puerto Rico.
Camacho was parked in front of a liquor store in a car with one of his friends when the two were shot. The friend, Adrian Moreno, died at the scene. Police said there were two assailants, who fled the scene, but no one has yet to be arrested and police have not disclosed a possible motive.