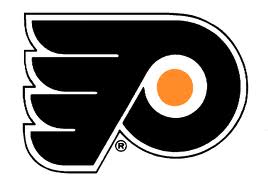 Claude Giroux, the forward for the Philadelphia Flyers is making a case for himself as one of the best in the NHL. Giroux showed his talent by placing a big hit on Pittsburgh Penguin superstar Sidney Crosby just after the opening faceoff and converting a turnover caused by his hit, into the first goal for the Flyers. All that with just 32 seconds having elapsed from the game clock at the start of the game.
That lead would not be relinquished by the Flyers who went on to defeat the Penguins in the sixth game of their quarterfinal series 5-1 to take the series four games to 2.
Flyer management praised Giroux's play and leadership. His coach has called him the best in the world and teammate Kimmo Timonen says Giroux at this time is the league's best player.
Timonen said he is the Flyer's motor, "When he goes, the Flyers go."
Hockey writers have called the series a coming out party for the Flyer forward. He came within just one point of a record for the franchise with his 14 points over the six games. On Sunday, he scored one goal along with two assists and was constantly creating problems for the Penguin defense the entire game.
The game on Sunday was important for the Flyers, as they had lost two consecutive to the Penguins and were in danger of losing a three game lead. However, from the first drop of the puck, the game was in no danger of being lost to the Penguins, as the Flyers scored their first goal in the first 32 seconds.