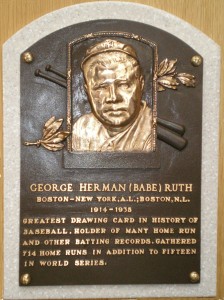 Baseball writers did not elect any new members to the Baseball Hall of Fame on Wednesday. Many of the existing members of the Hall are thankful that none of the Steroid Era players was elected by the writers.
Al Kaline, one of the current members of the Hall, along with fellow members Goose Gossage and Dennis Eckersley said the Hall was not ready to open its arms to those players that are linked to steroids. Three of those players were on the ballot for the first time Wednesday – Roger Clemens, Sammy Sosa and Barry Bonds – all three did not receive enough votes from baseball writers to be inducted.
This is only the second time in the past 42 years that baseball writers did not vote in any new inductees to the Hall. That quickly sent a message to many players who are linked to steroid use that they will not be treated to the same standard as other players.
Bonds, Sosa and Clemens accumulated a number of awards during their careers but that was not enough to offset the cloud that hangs over them for steroid use that many believe might have artificially boosted their performance.
Gossage was the harshest critic of the current Hall members by saying that steroid era players should not be inducted to the Hall because it will show children that cheating is accepted.
Clemens received 37.6% of the votes, Bonds 36% and Sosa just 12.5%. Bonds ended his career as the Major League Baseball leader in career home runs with 762, while Clemens won seven Cy Young awards and 354 games.