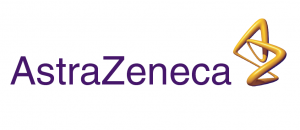 AstraZeneca has agreed to buy Pearl Therapeutics a respiratory specialist firm in the U.S., for $1.15 billion. The second largest drug maker in Britain is attempting to rebuild it pipeline for products through acquisitions.
The new acquisition of the private company secures a position for AstraZeneca in the new emerging market of a new class of treatments for lungs know by the terms LABA/LAMA that is promising to improve disease control and patient compliance, without the use of steroids.
Some analysts in the industry believe that the new LABA/LAMA inhalers are ready to dominate the future therapy for COPD or chronic obstructive pulmonary disease, which causes a debilitating breathlessness affecting close to 210 million people around the world.
By purchasing Pearl, based in Redwood City, California, AstraZeneca is able to fill a gap in its respiratory portfolio. Nevertheless, it will remain behind rivals Novartis and GlaxoSmithKline in a race to develop the new form of inhaled medication.
The Britain drug maker announced Monday it would be paying $560 million initially plus up to another $450 million if development milestone are reached, as well as payments that are sale-related of as much as $140 million more.
This latest transaction is important for Pascal Soriot, the new CEO of the company, who took the reins last October.
Sales and profits at AstraZeneca have fallen as its older medicines began to lose protection from patents and new products are badly needed by the company to replaces big sellers it previously had such as Seroquel, which is no longer protected by patent.