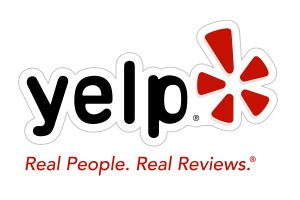 Yelp agreed it would pay $450,000 to the Federal Trade Commission in the United States for charges that the company had accepted registrations for its services from children less than 13 years of age through its apps.
On Tuesday, the FTC filed a complaint against the service, which connects local people to local businesses. The complaint said that the company had violated rules, of which one was the Children's Online Privacy Act.
Prior to 2009, users were only allowed to register through its website, where the company used a screening mechanism prohibiting users less than 13 years of age from registering.
However, Yelp, in 2009 introduced a new registration feature to its app allowing their users to register through the app for new accounts. However, they did not implement a mechanism that screens for age in the new registration that was in-app, said the complaint filed by the FTC.
Because of this both the Android and iOS versions of the Yelp app accepted the registrations and collected personal information from its users who entered birth dates indicating they were less than 13 years of age and that continued until April of 2013.
Yelp announced in a Tuesday blog post that it reached an agreement with the FTC with regard to the problem in its mobile registration service, which failed to prohibit registration from people less than 13 years of age.
On Yelp, birth dates are optional to begin with, so users are free to register even without one.
Yelp was charged by the FTC with the violation of the COPPA Rule for failing to give notice to user's parents of its information practices, as well as obtain verifiable consent from parents prior to collecting, then using or disclosing children's person information.
The settlement calls for Yelp to destroy all personal information for children less than 13 who had registered.
Yelp said only approximately 0.02% of all users who completed the process registering during that period provided a birth date that was underage and there is good reason to believe many were adults.