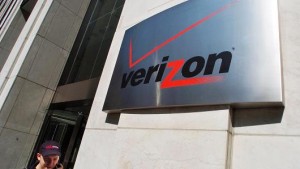 Verizon Communications has announced that it has reached a deal to buy AOL for $4.4 billion. The acquisition is just the latest in a series of steps to transform Verizon into a competitive threat across the technology, telecommunications, and media industries. Verizon currently has a stock market value of $200 billion, more than 100 million wireless customers and nearly 20 million households subscribing to their FiOS Internet or video connections.
At an industry conference, Verizon's chief executive, Lowell McAdam, spoke about the AOL deal. The $4.4 billion price tag will barely register as a blip on Verizon's balance sheet. Last year, Verizon paid $130 billion to acquire all of Verizon Wireless. However, the AOL purchase may be a signature transaction for Verizon. The company can use AOL's digital ad platforms to target the $600 billion global advertising market, a market currently dominated by Facebook and Google.
Mr. McAdam said Verizon has made its customers the center of its strategic vision, but its goal seems to be to disrupt the status quo of the industries it enters. Craig Moffett of MoffettNathanson Research wrote in a blog post, "Verizon is pointing to a future where advertisers, rather than users, carry a heavier burden." Last month, Verizon announced that the company would abandon the traditional cable package of 180-plus channels and instead offer consumers smaller bundles of channels tailored to their interests. ESPN has filed a lawsuit to stop the plan, but Verizon is so powerful that its partners may have little choice but to adapt.
The cable and telecom industries have long said that they care about customer satisfaction, but their actions have proven otherwise. For most, the tactic seems to be to pay lip service to the idea while raising prices and refusing to invest enough in technological innovation or customer service. Cable and telecom companies are often ranked at the bottom of the list in consumer satisfaction polls. The lone standout is generally Verizon, whose FiOS service is routinely voted the best Internet provider available.