Time Warner released its second quarter net income report that showed it increased 87 percent to $771 million. This was due to the higher TV ad sales and strong box office performances of Warner Bros that offset the drop in its magazine business.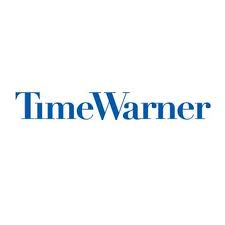 The media conglomerate based in New York earned an adjusted 83 cents a share that excluded one-time items. It was higher than the estimate made by analysts of 76 cents per share. Time Warner shares dropped 24 cents to $63.84.
Time Warner's revenue increased 10 percent from the past year to $7.4 billion. Adjusted operating income went up 25 percent. The company increased its outlook this year as its broadcasting and film divisions outperformed expectations. It said that the earnings-per-share ratio gain for the year will be in the mid-teens.
The company's network division includes HBO and Turner Broadcasting. It got $3.8 billion in revenue, which is a 7 percent increase. Advertising and subscription revenues grew as advertisers sought airtime during the NBA Playoffs on TNT as well as the 2013 NCAA Division I Men's Basketball National Championship tournament.
TNT is the top network of Turner Broadcasting with adults 18 to 49 years and 25 to 54 in primetime in the second quarter. The NBA Eastern Conference Finals got an average viewership of 8.4 million, which is 8 percent higher than TNT's coverage of the Western Conference Finals in 2012.
Game of Thrones got an average of 14.2 million per episode during the series' third season. This was a 20 percent increase from a year ago. It got the second highest viewership for an HBO series, with The Sopranos getting first place.
Warner Bros unit increased 13 percent to $2.9 billion as several movies did well in the box office. Growth was seen in international TV syndication and video on demand revenues helped offset a drop in domestic TV licensing revenue.