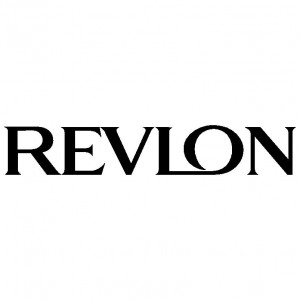 The Securities and Exchange Commission has announced that Revlon agreed to pay an $850,000 penalty to settle accusations of deceiving shareholders and its independent directors in connection with the failed attempt in 2009 to take Revlon private. Revlon has neither admitted nor denied wrongdoing as part of the proceedings. The company has already paid around $37 million in settlements to shareholders to resolve several related private lawsuits. In relation, the fine is relatively small.
Antonia Chion, an associate director in the S.E.C.'s division of enforcement, said, "Going-private transactions create opportunities for shareholder abuse and can have coercive effects on minority shareholders. By erecting informational barriers, Revlon kept critically important information from its board and, in turn, misled investors." A lawyer for Revlon, Colleen Mahoney of Skadden, Arps, Slate, Meagher & Flom, did not respond to a request for comment.
The penalty assessed against Revlon is the latest episode in a messy deal that ended up not only in court but also on the desks of federal regulators. The billionaire takeover artist Ronald O. Perelman gained control of the cosmetics company in 1985 in one of the original hostile takeovers and his investment firm, MacAndrews & Forbes, controls about three-quarters of Revlon's shares today, according to securities filings. Revlon was a troubled business in 2009, posting losses for several years, suffering under a heavy debt load, and losing market share to competitors like L'Oreal, Estée Lauder and Procter & Gamble.
To solve the company's problems, Mr. Perelman tried buying out his minority shareholders and taking the company private. An independent financial adviser determined that the deal as proposed was unfair to Revlon and the minority shareholders. As an alternative, Mr. Perelman sought to execute a so-called exchange offer, a transaction in which the company's minority shareholders were asked to swap their stock for preferred shares. The complex deal would have improved the company's financial health by helping Revlon pay off a substantial loan that it owed to MacAndrews & Forbes.
However, there was a question about the transaction's fairness because Mr. Perelman stood on both sides of the deal. Revlon's independent board members were asked to assess the deal. After evaluating the proposed deal, a financial adviser determined that it was also unfair because the preferred shares being offered were not equal to the value of the common stock.
Revlon tried to hide that decision from the retirement plan members by altering the agreement with the trustee to ensure that the trustee would not share the adviser's opinion with Revlon shareholders and misrepresented in securities filings that the board's process was "full, fair and complete." Revlon's conduct cordoned off vital information that would have helped minority shareholders decide whether to exchange their shares. Frank Aquila, a corporate lawyer at Sullivan & Cromwell, said, "In short, this result underscores that a controlling shareholder cannot play hide-the-ball when its wants to acquire the shares that it does not own."