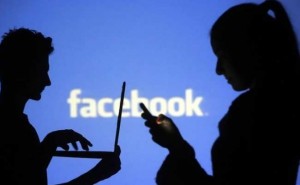 According to research from GlobalWebIndex, 73 percent of Internet users visited the Facebook website last month. The number of visits to the Facebook website has remained steady over the last eight quarters, according to the data. While the number of Web users visiting the site is impressive, some investors are worried about the downward trend in active users of the site.
According to the study, 42 percent of the total Internet users surveyed actively used Facebook in the last month-long period. This was lower than the 53 percent of users actively using the networking site in the second quarter of 2013. Lower numbers of active users does not mean that users are leaving the site, just that they are interacting with the site less than before. If the visitor did not interact with the site during their visit, then they could not be counted as an active user.
Facebook is working hard to increase user engagement on its site. Facebook has introduced a new feature called "Instant Article," which allows users to search and read any article without leaving the platform. Facebook is also expanding its offerings by developing strong franchises in Instagram, WhatsApp, and Facebook Messenger. In April, its WhatsApp application reached 800 million monthly active users.
Following the social media giant's strong performance in April, JPMorgan Chase has chosen Facebook as its top pick for FY15. According to analysts, Facebook is expected to report earnings per share of $0.32 for the current fiscal quarter. Last quarter, the company reported earnings per share of $0.23. Analysts have predicted earnings per share of $1.46 for the current fiscal year. Shares of Facebook rallied after the news, rising nearly 4 percent in afternoon trading.