Dairy Queen will start introducing children's menus that have healthier choices in its different franchises.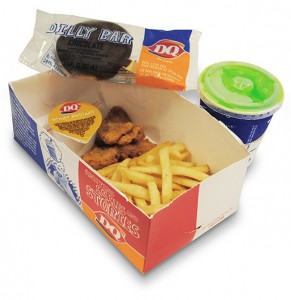 The decision of removing soft drinks from the menu list for children came from the alarming reports indicating the risk of diabetes and obesity that children today are facing.
Parent groups as well as health advocacy groups have pushed for much healthier options in the giant fast food chains and little by little, they are succeeding in getting their wishes.
Dairy Queen has more than 6,400 locations that are mainly operated by franchisees. However, the franchise committee of the company agreed to make changes to its children's menu by excluding soft drinks and all other sugary drinks.
In their place, will be milk and bottled water as healthier options.
The new changes to the menu will be featured on the menu board of Dairy Queen beginning in September of this year. Taking into some consideration of the marketing impact of menus in the fast food industry on the eating patterns of children, this implementation by Dairy Queen will be widely welcomed by food advocacy groups. In a report from 2013, 97% of the menu options for children were disturbingly not healthy.
Dairy Queen is therefore joining the ranks of many other top giants of fast food than are implementing changes to offer healthier food choices. Burger King, Wendy's and McDonald's are only a few of the names that said there was a need for aggressive changes to lower additives in food along with the use of artificial coloring and GMOs.
Arby's, Chipotle and Subway all no longer include soft drinks in the menus for children.
Berkshire Hathaway owned by Warren Buffett is the owner of Dairy Queen. Buffett said recently in an interview about sugary beverages and foods that most of his calorie intake was from products made by Coke, a company that Berkshire also has a large stake in.