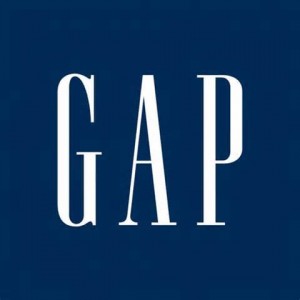 Gap Inc posted a decline in its profit for the first quarter of 8%, as results took a hit from currency fluctuations as well as sluggish sales at its Banana Republic and namesake stores.
The company, based in San Francisco however kept its profit outlook for the year. Gap is amongst the companies that are struggling with a strong dollar impacting foreign sales.
As with a number of retailers, the chain of retail stores has been hurt as well by the port slowdown on the West Coast and delayed merchandise shipments.
However, the retailer has also grappled with the uneven sales of its own brands.
The Old Navy brand is a bright spot for the business. However, the company keeps attempting to turn around its weaker business at Gap and Banana Republic.
CEO Art Peck, who took the reins in February, has made changes to the executive ranks while trying to appeal to consumers who are going back and forth from buying in stores to buying online.
The company is overhauling its clothing lines to make them resonate with the shoppers.
The most recent results show that Peck is facing challenges, particularly with the Gap brand, which has failed many times to stay abreast of the right trends of the moment.
Peck said he was disappointed by Gap's performance but was not all that surprised. He believes they have diagnosed the problem and the team is working to making it right.
The retailer posted earnings of $239 million equal to 56 cents a share, for the period of three months that ended on May 2. That was down from last year's $260 million equal to 58 cents a share during the same three-month period. Revenue topped 3.1% to end the quarter at $3.66 billion.
Analysts were expecting earnings to be 56 cents a share with revenue coming in at $3.69 billion. Earlier in May, store revenue in location open 13 months or more dropped 4%.
That included a drop of 8% for Banana Republic, a drop of 10% for Gap and an increase of 3% for Old Navy.