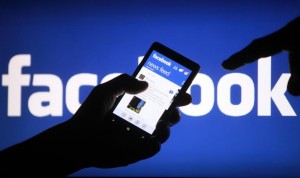 Facebook is reportedly exploring options for hosting content for news sites within the Facebook framework. Facebook has been holding talks with multiple media companies about hosting their content inside Facebook, according to several people briefed on the talks who spoke on condition of anonymity. In the next several months, Facebook intends to begin testing the new content format with several partners, including The New York Times, BuzzFeed and National Geographic. Other partners may be added later since the discussions are still continuing.
Facebook wants to streamline the experience of consuming content online. In its talks with publishers, the company is focused on methods of hosting content directly on Facebook and other technical ways to make the delivery of the articles to consumers faster. Facebook has also discussed methods for publishers to make money from the advertising that would be placed alongside the content on the social media site. Facebook currently has about 1.4 billion users registered with the site.
The plan would be a leap of faith for any interested news organization, but Facebook has been trying to allay their fears. Social media sites have become a vital source of traffic for advertisers and publishers looking to reach a wide audience. News organizations have traditionally wanted to keep their readers within their own ecosystems to get the full benefit of the customer's data. Edward Kim, chief executive of the analytics and distribution company SimpleReach, said, "It really comes down to how Facebook structures this, and how they can ensure this is a win on both sides."
Currently, news articles on the social media site are linked to the publisher's own website and open in a web browser. This process takes longer than if the content was embedded into Facebook's platform. Marginal increases in speed can mean big increases in user satisfaction and more traffic for the company. Media companies want to improve user experiences to increase customer engagement and loyalty.