Unapproved genetically engineered wheat was discovered in Oregon. Concerns about the discovery have been pressuring the US white wheat market for more than two weeks. Major buyer Japan extended the ban on wheat from the Pacific Northwest region that was implemented after the genetically modified wheat was found. Millers from South Korea also suspended wheat imports from the US pending the release of test results.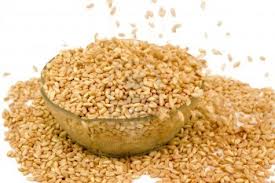 The US Department of Agriculture said that the genetically modified wheat found in Oregon was an isolated case. The agency continues its probe on how the wheat arrived in the field. Grain merchants said that Southeast Asian demand dropped and would continue until the issue is resolved. Merchandisers said that demand at present is stagnant.
White wheat delivered in July was priced at $7.19-3/4 a bushel to $7.29-3/4. This was down 11-1/2 cents from the previous week and 40-3/4 cents from two weeks ago. This was according to the USDA market report.
Japan is the world's sixth biggest importer of wheat. It purchased US feed wheat in a tender Friday and food wheat from the US and other sources Thursday. It refrained from buying US western white wheat variety that comes from the Pacific Northwest.
In the week that ended June 6, net export sales for US white wheat were 4,477 metric tons. That was below average sales of more than 106,000 metric tons over the last five weeks. Most exporters last Friday didn't bid for soft white wheat to be delivered in June to Portland, Oregon, which is a vital export terminal in the Pacific Northwest. The region is the biggest export gateway for US wheat.
Most exporters who are not bidding already have their short term requirements covered. They are waiting for the next harvest to start in around two weeks according to merchandisers.