Caribou Coffee is going out of Illinois and Peet's Coffee & Tea will gain some ground in Chicago. Caribou became private this year as a result of a $340 million deal with Joh. A. Benckiser. It announced that it will shut down 80 locations across nation Sunday and turn 88 others into Peet's in the next 12 to 18 months. The investment firm purchased Peet's last summer for $974 million.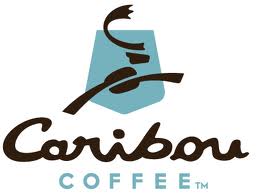 JAB also owns several personal care products such as Durex, Calgon, and Air Wick. It also owns fashion branch as Jimmy Choo and Derek Lam.
Caribou didn't give any details as to what stores will be closed or converted. Most of the Caribou branches in downtown Chicago will remain open and be known as Peet's by 2015. Workers at the coffee chain's Lake Forest, Long Grove, Winnetka, and Northbrook said their stores would remain open but would eventually be Peet's stores. It is unknown whether personnel in the said stores will retain their jobs after the rebranding.
Workers in Glenview, Arlington Heights, Rolling Medows, Hoffman Estates, Vernon Hills and Schaumburg said their locations will close Sunday. Around 1,000 workers will lose their jobs as a result of the store closings Sunday.
Caribou President Mike Tattersfield said that the decisions were hard for them to make. In 2011, he described Chicago as a vital region of Caribou's growth. At the end of 2012, the company had 610 branches, mostly in Great Plains and the Midwest. The number will be reduced to 486 by 2015.
After the conversions and closings, Caribou will still have stores in North Dakota, South Dakota, Minnesota, Iowa, Wisconsin, North Carolina, Denver, Kansas, and 10 international markets. Peet's has around 200 cafes and a bigger presence in retail stores, including Target, Jewel, and Dominick's.
Peet's more upscale ambience and prices could turn off Caribou's loyal customers. Caribou has been known as a laid-back alternative to Starbucks.