Barnes & Noble shares dropped Tuesday after the bookseller released its profits report that showed its retail revenue and sales of Nook e-reader declined in the second quarter. Investors reacted to news that founder and board chairman Leonard Riggio didn't continue with his bid to purchase the company. Barnes & Noble shares dropped $2.06 to $14.61.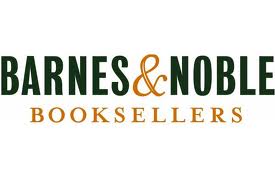 The company's profit declined 8.5 percent to $1.3 billion for the second quarter compared to the $1.45 billion in the same quarter the previous year. Its Nook suffered a big loss with revenue dropping more than 20 percent. Sales of the e-reader went down as well as content sales.
Barnes & Noble said it experienced tough comparison from last year when the company was successful due to sales of Fifty Shades of Grey and The Hunger Games trilogies. If the two titles were excluded, digital content sales were down 6.9 percent compared to $15.8 percent if the two were included.
Its retail stores continued their downward trend. Their revenue dropped 9.9 percent to $1 billion. The company said that it predicts sales at stores open for at least a year to continue their decline in high single digits.
Riggio dropped his bid to purchase Barnes & Noble's online operations and stores. He first announced the plan in February. In a company release, he stated that he could still give an offer in the future and believes that it is in the company's best interests to focus on the business at hand. He added that Barnes & Noble's priority at present is to improve Nook sales.
Barnes & Noble got a net loss of $87 million or $1.56 per share as compared to $39.8 million or 76 cents per share the previous year. The company has to create more buzz for its Nook e-reader in order to rebound from the losses.