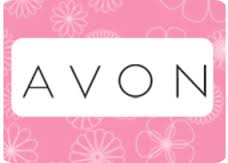 On Thursday, Avon Products announced an exodus of more if its active representatives during the fourth quarter, while recording a steep decline in sales across the U.S. and in several of its emerging markets.
While the company remained optimistic over the strides it has taken towards reaching financial goals, it also warned that much work was still needed before the company could be more stable.
The company, based in New York is a retailer of beauty products, which relies on its active reps to sell directly to consumer the different products offered. The company reported a loss of $68 million or the equivalent of 16 cents per share. That compared to a loss of $162 million or 37 cents per share for the same period one year ago.
Excluding one-off impairment charges, the company said it had earned 34 cents per share, topping the estimates of analysts by four cents. Revenue was down by 10% to just over $2.62 billion on a decline of 11% in beauty sales, which missed Wall Street's estimate of $2.75 billion.
Avon shares were down by just less than one-half of one percent in early trading at $14.99 per share. Shares of Avon have fallen by over 28% during the past 12 months.
Avon has put hope in the emerging markets. The company hopes sales in those markets would be able to help stem losses taking place in its home market. However, that was not the case as South Africa sales fell 12%, Turkey fell 9% and Mexico was down a whopping 15%.
Across North America, sales plummeted by 25% to end the quarter at $370.7 million on a decline in sales reps of 17%.
Sheri McCoy, the CEO at Avon said the company was making progress addressing tough issues with regard to its legacy, starting to resolve operational problems and rebuilding its management team.
While McCoy spoke of being pleased with headway Avon is making toward its goals financially, she said a great deal of work was still needed towards being a simpler and stable business.