Government officials in Alabama got early holiday gift this year as the state reported its unemployment rate to drop to 8.1 percent in October. Dallas County's jobless figure was 14.8 percent, which improved from 15.1 percent in September and 15.8 percent from October of 2011.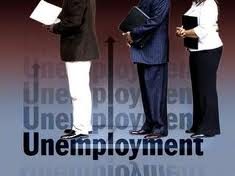 The report from the Department of Industrial Relations was released Friday by Governor Robert Bentley's office. The numbers showed that more Alabamians have jobs and it was a positive sign that the state is heading in the right direction.
Governor Bentley said that the efforts to attract more jobs for people across the state of Alabama will continue. He added that the approval of Amendment 2 will help the state in its efforts to attract new companies and encourage existing companies to expand their operations and hire more workers.
Alabama's unemployment rate increased for four months during the late spring and summer. It was at 8.5 percent in August but declined for two straight months since. Around 9,000 more Alabama residents were working in October compared to the previous month.
According to Alabama Labor Commissioner Tom Suertes, everything worked out the way they wished it to be in October. The labor force grew as the number of people in Alabama working went up. The number of unemployed decreased. He hopes that the positive signs would continue in the near future.
The Lowndes County and Perry County saw their unemployment rates go up in October. Lowndes County got 14 percent while Perry County's unemployment rate was at 13.8 percent. The good news was that their unemployment figures were better compared to the same period last year.
The largest unemployment rate in Alabama was recorded in Wilcox County with 17.6 percent. It was slight better than its September unemployment rate.
Counties with the lowest unemployment rates in Alabama are Shelby County with 5.4 percent, Madison County with 6.6 percent, Coffee County with 6.6 percent, St. Clair County with 6.7 percent, and Lee County with 6.7 percent.