US airlines collected at least $6 billion in baggage and reservation change fees from customers in 2012. This was the highest amount since the fees were made common five years ago. The fees have helped the airline industry return to profitability.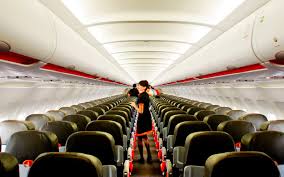 Airlines started charging for first checked luggage in 2008 and since then the fees have increased. Airlines usually charge $25 for each way for the first checked bag and $35 for the second bag. Airlines also collect fees for overweight or oversized bags.
The 15 largest airlines in the United States collected a total of $3.5 billion in bag fees in 2012. This was up 3.8 percent from the previous year according to the Bureau of Transportation Statistics. Fees for changing reservations were $2.6 billion, which was an increase of 7.3 percent.
The airlines collected $159.5 billion in revenue in 2012 and had expenses of $153.6 billion according to the government. The 3.7 percent profit margin came from change and baggage fees. Delta Air Lines collected the most fees with $865.9 million from baggage. It also got the most passengers than any other airline in the nation.
Delta got $7.44 per passenger, which was near the average for the industry. Low-cost carrier Spirit Airlines collected the highest with an average of $19.99 per passenger in baggage fees in 2012. The government requires airlines to report revenue from change and baggage fees.
Passengers are expected to pay more this upcoming summer. American Airlines, US Airways, United Airlines, and Delta recently increased the fee for changing domestic flight reservation from $150 to $200.
Southwest Airlines promotes it doesn't collect change fees and bags fly for free but it announced a new policy on no-shows. Passengers who buy the least expensive tickets will have to cancel a reservation before departure or they wouldn't apply credit from the missed flight on a later trip.