Since the days in which royal monarchs granted charters to private companies, businesses have made many contributions to the public good. In 1915, Proctor & Gamble pioneered disability pay and retirement pensions. Henry Ford roiled the marketplace by paying workers $5 per hour, which was more than twice the market rate, long before President Franklin Roosevelt established the minimum wage with the Fair Labor Standards Act in 1938.
Today, many of the world's largest companies have sizable corporate social responsibility (CSR) departments, and non-governmental organizations (NGOs) can take advantage of CSR departments to develop partnerships that benefit society. In fact, anyone who wants to manage a non-profit organization needs to create partnerships with private companies, a skill they can acquire by earning a Graduate Certificate in Project Monitoring and Evaluation. The key to cooperation is to show CSRs how the partnership fits into broader corporate goals. These five objectives are common in companies all over the globe.
1. Marketing to Customers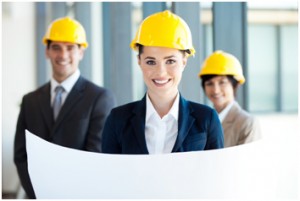 According to a Landor Associates survey reported in Time Magazine, 77 percent of consumers believe that companies should be socially responsible. Still, no matter how virtuous the project, companies need to know that they receive a marketing return on their social investment. Therefore, the NGO should understand the company's marketing strategy before approaching the CSR department and asking for funding. A multi-national corporation may care less about local projects, for example, if it's working on building business in emerging markets.
2. Recruiting Top Talent
As millennials spill into the workforce, they're bringing a new way of approaching work. This group, which will comprise
75 percent of the workforce
by 2025, thinks that corporations should do more to curb climate change, address resource scarcity and ease income inequality. Also, millennials tend to be public service–oriented; 63 percent donate to charity, 52 percent have signed petitions and 43 percent are active volunteers. A strong reputation for social responsibility can provide companies with significant recruiting leverage. For this reason, a corporation searching for young talent might be a better candidate for an NGO-CSR partnership than a company that isn't proactive about attracting talent.
3. Maximizing Shareholder Returns
Companies will often address society's problems if their solutions can also maximize shareholder returns. Visa, for example, has worked with local governments and not-for-profits to develop electronic and mobile banking solutions for the poor. By enabling underserved populations to pay for goods and to be paid, Visa is transforming economic infrastructure all over the world. At the same time, Visa taps into a future growth market and gets more people using its services. To succeed, NGOs need to demonstrate to CSRs how their programs fit with the company's overall growth strategy.
4. Tapping Into Emerging Markets
Coca-Cola's 5by20 initiative seeks to empower 5 million female entrepreneurs by 2020. To do this, the company is working with UN Women in countries like Brazil, Egypt, Nigeria and Thailand to teach women how to become Coca-Cola bottlers and distributors. In addition to helping women make a living, Coca-Cola is gaining a foothold in a number of emerging markets. Coca-Cola's initiative should send a big message to NGOs in emerging markets: They have an unprecedented opportunity to work with global CSR departments. NGOs should find out which big companies are expanding into their areas and pitch ideas for developing mutually beneficial partnerships.
5. Creating Cost Savings
The Environmental Defense Fund has created its Climate Corps program as a summer internship for business students. Students go into established companies and make the case for building more energy efficient and sustainable business practices. Climate Corps has save businesses $1 billion in net operational costs. It has also saved 1.6 billion kilowatt hours of electricity and has saved a million metric tons of CO2 emissions each year. This partnership between the Environmental Defense Fund and business is helping companies realize tangible financial benefits from environmental stewardship. NGOs should look for CSR partners that could realize cost savings by supporting their programs.
Corporations sometimes focus too much on short-term share prices instead of on long-term sustainability. NGOs can help companies achieve their short-terms goals and can create a new paradigm for running a future-oriented, socially responsible business.