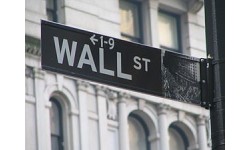 Investment analysts at JPMorgan Chase & Co. started coverage on shares of Cellular Dynamics International (NASDAQ:ICEL) in a note issued to investors on Monday, TheFlyOnTheWall.com reports. The firm set an "overweight" rating and a $18.00 price target on the stock. JPMorgan Chase & Co.'s target price would indicate a potential upside of 33.04% from the company's current price.
The analysts wrote, "We are initiating coverage on Cellular Dynamics International (ICEL) with an Overweight rating and December 2014 price target of $18. The company is a first-mover and leader in industrialized stem cell manufacturing, including human induced pluripotent stem cells and custom products, with a focused pipeline, increasingly validated technology platform and strong competitive advantage due to scale and cost effectiveness. Despite expected net operating losses for next few years, we see significant revenue ramp and margin expansion ahead, led by higher rates of adoption from biopharmaceutical companies, as well as growth in the stem cell banking market and, ultimately, the emergence of cellular therapeutics."
Cellular Dynamics International (NASDAQ:ICEL) traded down 0.96% on Monday, hitting $13.40. The stock had a trading volume of 58,848 shares. Cellular Dynamics International has a 1-year low of $9.50 and a 1-year high of $14.47. The stock has a 50-day moving average of $11.23 and a 200-day moving average of $11.23. The company's market cap is $210.8 million.
Cellular Dynamics International, Inc develops and manufactures fully functioning human cells in industrial quantities to precise specifications.