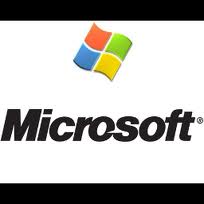 Because of the less than enthusiastic reaction to the first generation of Microsoft Surface tablets, the company has decided to make a few modifications to the second generation of the device. Microsoft wanted to design a device that blended the benefits of tablets and laptop computers. Microsoft corporate vice president Panos Panay said, "We're right now focused 100 percent on building the best tablets for the world. We haven't slowed down or lifted our heads a bit."
While the Surface was supposed to be a crucial cog in the company's push into hardware, the devices have sold poorly since their release. The sales of the cheaper version of Surface, known as Surface RT, were so low that Microsoft cut the price of the product by $150 and took a $900 million charge on its earnings last quarter. According to Microsoft's annual report, total sales of the Surface were only $853 million for the full fiscal year, which ended June 30. Apple's iPad sales during the same time frame were $33.2 billion.
The second generation of Surface tablets has only subtle modifications from the original devices. The changes to the device resulted in faster performance, better battery life and sharper screens. The Surface tablets all have 10.6-inch screens. The latest Surface tablets will not be available in smaller 7- to 8-inch versions, the most popular size in the market. 57 percent of worldwide tablet shipments are expected to be in the 7- to 8-inch category. Shoppers like that size because their compactness makes them easier to hold with one hand. Mr. Panay suggested that Microsoft would eventually offer a mini version of the Surface.
Microsoft is doubling down on making hardware central to the company's future. The company plans to spend around $7.2 billion on its acquisition of Nokia's handset and services business and will bring on tens of thousands of employees who are specialists in designing and making mobile devices. The group that works on the Surface devices is already in the planning stages for products slated for release in two years.