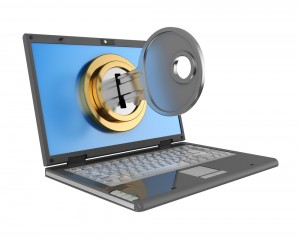 Google does not take internet security lightly and in an effort to improve identity verification they have purchased SlickLogin, an Israeli start-up company. SlickLogin announced the acquisition on their website but as yet no financial details of the deal have been released.
SlickLogin is an app that uses unique generated high frequency sounds played via a computer's speaker to a smartphone, the app then analyses the sound and replies with a signal verifying the user's identity. The app can be used to replace a typed password, or to add an additional security layer as extra precaution.
Google wasted no time in purchasing the app, as the closed SlickLogin beta version was only released in September 2013 as one of the ideas the start-up had for developing alternative web-login options. The commercial version was yet to be launched, so Google has effectively acquired the technology rather than an existing product.
Although the details of the deal remain undisclosed it's almost certain that the three members of the start-up, named on their website as Or,
Ori and Eran have earned themselves a payday that's equivalent of hitting the jackpot at a mobile casino
.
Previous start up acquisitions by Google have included
a $9 million deal with Indian internet security company, Imperium and another Israeli start-up, Waze, a crowd navigation system that was purchased for $1.3 billion.
For Google, online security is a top priority and they have recently offered hackers the chance to claim $3 million if they can exploit their Chrome OS computer software. The acquisition of SlickLogin again illustrates their commitment to making online security infallible, whilst at the same time ensuring that logging in and authentication is as simple as possible.
The sound wave technology utilised by SlickLogin has not yet reached the online or mobile market and it remains to be seen how Google will choose to integrate the technology with its line-up of web based services. Google was the first company that offered a free two step verification protocol to its users, and with technology like SlickLogin they can adapt their current measures to make the internet even safer for anyone who uses Goole or Android products.
SlickLogin would add a new dimension to user verification and Google recognised the start-ups potential immediately, as the more unique the identifying technology, the safer a system becomes against a potential hack.