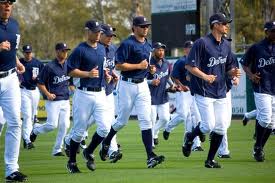 Major League Baseball opened yet another season this week. On Thursday, the Detroit Tigers took on the Boston Red Sox in the opening game for both clubs. Boston was able to score two runs in the top of the ninth inning to tie the score, only to see the Tigers score in the bottom of the inning to win 3-2.
Austin Jackson hit a bases loaded single to give the win to Detroit and spoil the opening day for new Boston manager Bobby Valentine. Jose Valverde blew his first save opportunity in 52 appearances dating back to the 2010 season, in the top of the ninth for Detroit. Last season, Valverde saved 49 consecutive save opportunities. Before Valverde came on, Detroit starter Justin Verlander was nearly unhittable. Verlander, the Cy Young winner and MVP of the American League last season, left after pitching eight strong innings in his first appearance of the regular season.
Verlander gave up two hits and one walk. He struck out seven and it was the fifth consecutive year he has pitched on opening day. In those five starts on opening day, Verlander has four no decisions. He has been plagued with problems during April throughout his short career.
The Tigers had an opening day crowd of 45,027, which set a record for opening day at Comerica Park. At the start of the game, the temperature was only 43 degrees. Ex-Boston manager Terry Francona worked the game for ESPN as an analyst.