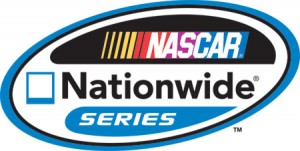 A tremendous crash in the final lap of a Nationwide NASCAR race at the Daytona Speedway on Saturday afternoon injured at least 30 spectators. The crash took place as racers were jockeying for position on the race's final lap and one of the cars become airborne and rammed into the catch fence that separates the track from the fans.
The car sent debris flying into the crowded spectator area. Track officials said 28 people had been injured, but local emergency personnel said the number was at least 30 or higher.
Kyle Larson's car was the one that flew into the catch fence with a number of other cars below him crashing into one another. Tony Stewart was able to avoid the crash and raced to the checkered flag to win the race.
The suspension and tires from the Larson car hit the catch fence, with one of the tries flying over the fence and into the area of spectators. The crash sheared off the front end of the Larson car, but the driver was able to walk away from the crash.
Rescue personnel said they transported 14 people to local hospitals, while another 14 were treated at a health care center locate at the speedway. A medical center in Daytona said 12 fans have been treated with one sustaining injuries that were life threatening and another, who was less than 18 years of age, was in critical but stable condition.
Today's Daytona 500, which kicks off the NASCAR 2013 season will go ahead as scheduled said race officials and Joie Chitwood III the president of the speedway. Danica Patrick is the pole sitter for the race.