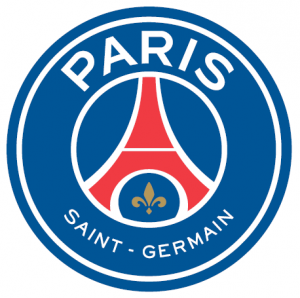 Professional soccer player David Beckham started his last match at home for Paris-Saint Germain on Saturday. His manager Carlo Ancelotti replaced Beckham in the 81st minute of the match. When the Englishmen came off the field, the crowd showered him with applause and cheers. His teammates hugged him, his opponents hugged him and the biggest hug came from Ancelotti.
When the match ended his teammates tossed him numerous times in the air, fireworks blasted off and the crowd became as loud as ever yelling his name while clapping loudly.
In the game, PSG defeated Brest 3-1, to end their regular season home schedule. Next Sunday, PSG ends their season at Lorient, but there has been no comment from Beckham whether he would play in that match or not.
PSG has enjoyed a successful season winning the Ligue 1 championship and reaching the quarterfinals in the Champions League.
Beckham thanked the Paris crowd, his teammates and the team's executives for allowing him to end his soccer career with the team.
Beckham started his professional soccer career as a youngster with Manchester United in England. After a number of years there, he transferred to Real Madrid to play with the Galacticos.
After a short stint with Real, Beckham was signed by the Los Angeles Galaxy where he played for six seasons. He was successful in helping bring soccer more popularity in the U.S. While playing with the Galaxy, Beckham played part of two seasons with AC Milan in Serie A, when it was the offseason for Los Angeles.
Beckham also played and captained the England National Team and had more than 100 international caps.