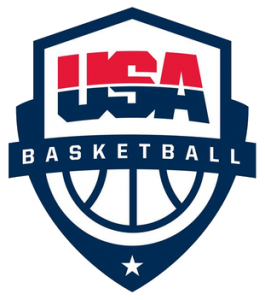 The two Kevins -Durant and Love – have delivered news that supporters of USA basketball have wanted to hear. The two announced they would both play in the 2014 FIBA World Cup basketball competition next summer in Spain.
The announcement gives a boost in experience and talent, as the team will attempt to win its fourth straight major international competition.
The two, although they are young, to make such a commitment is huge, said Mike Krzyzewski, the U.S. coach.
The coaches and chairman of USA basketball were expecting Love to commit to playing the tournament in Spain, but they had not been sure about what decision Durant would make.
Durant said all it came down to was the U.S. that was it; all that mattered said the Oklahoma City Thunder forward was playing for Team USA. He said to be able to play amongst the best in the world and to travel across the globe to play basketball is a huge opportunity.
The commitment from both Love and Durant is big for the U.S. The team will have a mix of players from the 2012 Olympics and players with little or no experience in international basketball. In addition, the U.S. will have to contend with a talented Spain team on their home turf.
Durant said it would not be easy, but the team was able to defeat Turkey on its home court during the 2010 Cup and knows what is needed to win in Spain.
Durant has the ability to sink baskets from anywhere, especially from beyond the three-point line in international play, and that provides the team with a threat offensively that would have been missed if he had not committed to playing.
Love, whose own game is well suited for international play, provides the squad with both a threat inside and outside and is one of the game's most relentless rebounders.