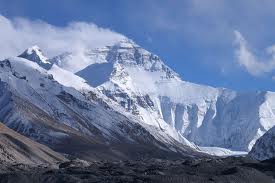 While descending the summit of Mount Everest, three climbers died over the weekend. Eberhard Schaaf, a German climber who was 61, was climbing with an expedition known as Eco Everest, which was there to remove old garbage that has been on Everest for over two decades. Authorities said Schaaf died along the Southeast Ridge Route on Saturday at an altitude of over 29,000 feet.
Song Won-Bin, a Korean and 32-year old Shriya Shah a woman from Nepal living in Canada both died while descending from the summit on the weekend. How or where they died was not known at the time of this report.
Schaaf's death was from altitude sickness said the head of the Asian Trekking company, Ang Tsherring Sherpa. The company had organized the expedition Schaaf was participating in at the time of his death. Sherpa said that Schaaf's body had been left on the mountain.
He also said the German consulate in Nepal and Schaaf's family had been notified of his death. The expedition was waiting to hear if Schaaf's family wanted his body brought down or left on the mountain. Sherpa said if the family requests the body to be returned, he could lead an expedition but it would be difficult to retrieve the body from such a high altitude.
This season two sherpas have lost their lives; one from altitude sickness and one from falling. Records of deaths have been kept since 1950 and over 236 people have reportedly lost their lives climbing the famed Himalayan Mountain.
This season the weather has not cooperated with climbers and has made for dangerous conditions. Because of higher than normal temperatures, there has not been very much snowpack and that has increased the amount of avalanches and rook fall.