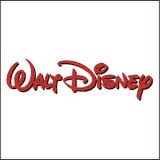 The Walt Disney Company unveiled its revamped California Adventure park, sporting $1.1 billion worth of improvements.  The overhaul was five years in the making.  California Adventure is under pressure to live up to its promise, as the entertainment company depends on its $12 billion theme park business for growth.
California Adventure opened 11 years ago over the old parking lot of the original Disneyland.  The theme park was intended as a complement to its sister park and was expected to turn Anaheim into a multi-day vacation hub.  Mr. Iger's predecessor, Michael D. Eisner, envisioned inducing people to come to the city for a whole weekend or longer, preferably sleeping at Disney-owned hotels and eating in Disney-owned restaurants.
The idea was modeled off what Disney had accomplished in Orlando, Florida, where Disney has six theme parks and three dozen hotels.  The new park had its own ticketing and contained restaurants, rides, and thematic areas, like a beach boardwalk and a Hollywood section.
The theme park is located adjacent to Disneyland, but has significantly lagged behind its counterpart in name recognition and profits.  California Adventure had about 6.3 million visitors last year, compared with the 16.1 million who visited Disneyland next door. Robert A. Iger, Disney's chief executive, recently described the theme park as "a brand eyesore."
The focus of the overhaul was adding more characters and experiences engineered to tug at emotions.  California Adventure now has new features that include a 12-acre expansion dedicated to Pixar's "Cars" movies.  New rides were built around the "Toy Story" and "The Little Mermaid" brands.
The park's entrance has also been revamped with 1920s-era references to Walt Disney that has replaced the contemporary California imagery that was present before.  An $80 million fountain show uses music, lighting and 1,200 programmable jets of water to bring Disney characters to life.
The revamped California Adventure may prove attractive enough for families to find the money to go even if they have to cut back in other areas.  Thomas O. Staggs, chairman of Disney's parks division, said, "People are still spending on vacations, but they are concerned about value, and they are getting that and more with our new product."
Todd Juenger, an analyst at Sanford C. Bernstein & Company, said, "The park has been fully transformed from a random collection of a couple great rides into a true Disney-worthy themed world." He added that he thought it would be "increasingly impossible for a guest to visit Disneyland and not want to spend an entire day and night" at California Adventure as well.