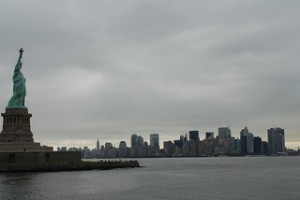 Increasing the number of foreign tourists visiting the United States would help to improve the economic outlook of the country. However, a costly process to obtain visas and a generally unwelcoming immigration and airport security continue to hurt the number of visitors arriving from away.
Business and travel experts say that because of the new international campaign by the private and public sector, designed at attracting foreign visitors to the U.S., something needs to be done. Experts cannot believe how difficult it is for foreign tourists to visit.
The new campaign to attract more tourists kicked off on Tuesday with videos of beautiful places in the U.S. from the redwoods of California to the French Quarter in New Orleans. Nearly 62 million people came to the U.S. in 2011, generating over $153 billion. Over 65.4 million are expected to come to the U.S. in 2012.
Plans to ease visa processing were announced by President Barack Obama in January for visitors from Brazil and China. Before the changes took place, months could pass before someone received a visa, including the need to visit a U.S embassy multiple times, making it difficult and expensive for those not living near an embassy. Therefore, many visitors just did not make any effort to go through the process and visited other destinations instead of the U.S.
Industry insiders said making it easier to receive a visa is critical for the U.S. economy. They also said it is also critical to revamp airport security and the immigration checks at airports that can be very cumbersome and time consuming for foreign nationals arriving in the U.S.