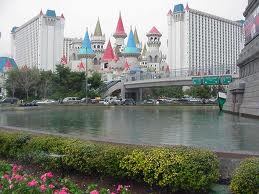 Tingo, like Hotels.com and Expedia.com offers online hotel bookings. Where Tingo is different is it will rebook the reservation of a traveler if the room rate drops on their reservation. Travelers can set a minimum rate of savings, which usually starts at a low of $1.
If the hotel room rate drops by that set amount, Tingo will make a change to the reservation and notify the traveler by email. The rate change can be made up to 24 hours prior to the traveler's check-in. Tingo's program of Money Back, does not include room rates that are non-refundable.
In February, room rates fell at 218 hotels by an average of $46 in New York. At the Wynn hotel in Las Vegas, a two-night reservation fell on January 27 by $519 for check in before February 23, said data from Tingo.
Tingo promotes itself as the only site to rebook lower room rates automatically. Nevertheless, other online hotel booking sites such as Yapta, along with travel agents monitor the price of hotels following reservations.
Travel industry advisory firms say it is important Tingo offer this feature. It is common in the industry for room rates to drop and knowing the reservation will be changed and a credit will be given to the traveler is important.