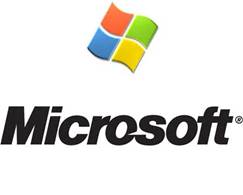 The holiday deals from Microsoft have begun and run until the weekend of Thanksgiving. Some of the digital deals only cost 10 cents.
The latest deals for Black Friday are underway at the software giant.
Microsoft is on a 10 cent kick because of its new operating system Windows 10, which the company said has already passed the 110 million mark for installs.
Therefore, the 10 days of different deals will run through the end of the business day November 29, with prices on certain items as cheap as 10 cents.
Songs, movies and apps are all available for 10 cents, while certain music albums will cost $1. Albums by stars Justin Bieber, Pitbull, Pharrell Williams and more are all available.
Movie rentals at just 10 cents include Terminator Genisys, Jurassic World  as well as the Hunger Games. Games that are costing just 10 cents include Angry Birds, Hitman Go and Where's My Water.
Meanwhile the Xbox One is going to be available in different console bundles that start at $299 that will include a minimum of one game, which is the least expensive they have ever been.
At the same time, gamers can buy the Xbox Live Gold for only one month at $1 and purchase Battlefield Hardline for only $27.99 and Evolve for just $20, Halo Master $34.99 and Mortal Kombat X at just $34.99.
In addition, Microsoft also announced that the bundle Work and Play, which includes a subscription of one-year to the Office 365 Home, Skype Unlimited World, Xbox Live Gold, software support for Assure, Wi-Fi hotspot plus a promotional gift worth $60 for only $149.
Microsoft partners for PC are also launching dozens of new deals for devices with Windows 10. The most eye-catching is the Lenovo IdealCenter Stick 300 that will turn any television into  Window PC will cost just $69.