Intel managed to reach its earnings target but it slashed its full year revenue forecast due to the drop in PC sales and the transition toward smartphones and tablets. Shares initially increased after-hours but it dropped 4 percent for the day.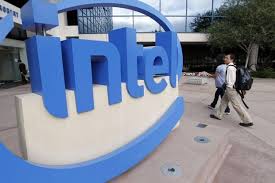 Intel Chief Finance Officer Stacy Smith said that the company has lowered its expectations for the PC market and this resulted to the decline of its full year revenue forecast. He added that the company was slow in shifting toward mobility and that the company started to gain market share in large growth markets in tablets and smartphones.
Intel, which is the world's top chip manufacturer, reported second quarter revenue of $12.8 billion. It said revenue in the current quarter was estimated to be $13.5 billion. Analysts have expected $12.9 billion in revenue for the second quarter and $13.73 billion in the present quarter.
The company said it expects its revenue in 2013 to be stagnant compared to last year. In the second quarter, Intel predicted a low single digit percentage gain in 2013. The company is optimistic about the series of events in the second half of the year, there include Windows 8.1 and the release of the Haswell Chip. Intel is doubling its efforts to gain ground in the ultra-mobility market.
In the second quarter, Intel said it got net income of $2 billion or 39 cents per share. It was in line with the expectations of economists. In the same period last year, the company got $2.827 billion of net income or 54 cents per share. Excluding some items, earnings dropped to 39 cents per share from 54 cents per share the previous year. Gross margin went up to 58.3 percent in the second quarter compared to 56.2 percent in the first three months of the year.