HanesBrands Inc. announced that it has bought Maidenform Brands Inc. The deal is worth at $575 million. It is the union of two major companies in the delicates business. HanesBrands is known for the brands Hanes, Playtex, Champion, and Wonderbra. Maidenform is own for Sweet Nothings and Self Expressions.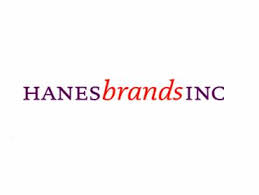 Maidenform does 90 percent of its business in the United States. HanesBrand said that combining its panty and full figure bra business with Maidenform's own bra segment will be good for the company. Maidenform's average figure bra business is targeting younger shoppers. Maidenform earned 57 percent of its revenue from its bra lines. Its shaprewear body slimming undergarments can complement HanesBrands' panty business. At present, Maidenform purchases its products from third party manufacturers. It can now tap into HanesBrands' manufacturing system that can supplement third party manufacturing.
The acquisition is worth $23.50 per share, which is a premium of 23 percent to Maidenform's $19.9 closing price last Tuesday. The deal is expected to be completed in the fourth quarter. It was unanimously approved by both companies' boards. The deal must now have the approval of Maidenform's shareholders and regulators.
HanesBrands shares increased $4.22 to $57.58 Wednesday. The stock has been up 62 percent since the start of 2013. Maidenform shares gained 22.4 percent to 23.36 per share. The stock went up 20 percent for the year so far but had a rougher time on the market compared to its new owner.
HanesBrands said the acquisition would create cost savings opportunities and better scale. By having Maidenform in its wing, the company could pose a threat to competitors, such as Jockey. The latter has said that it had reinvented the bra. Jockey has launched a new brassiere with a patented volumetric fit system. It changed the traditional cup sizes and instead utilizes contouring technology without underwires.