The unemployment rate in the State of Georgia increased in May to 8.3 percent but labor officials said that job growth also gained during the month. The seasonally adjusted jobless rate is up one-tenth of a percent from 8.2 percent in April, according to the state Labor Department.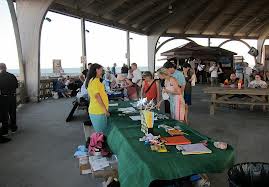 Labor Commissioner Mark Butler said the increase in the jobless rate was attributed to more people joining the workforce. This was an indicator that of rising confidence among job hunters. He said that despite the increase in the unemployment rate, employers in Georgia continued to create jobs for the fourth straight month. It gave the state the largest number of jobs since December 2008.
The Labor Department said that 0.4 percent increase came from jobs in leisure, hospitality, education, and health services, construction, and trade and transportation sectors. The construction industry saw its third straight month of gains in hiring.
Hawaii experienced a drop in unemployment rate in May. The jobless rate fell to 4.7 percent in May from 4.9 percent the previous month. It is the lowest unemployment level for the state since September 2009. Last year, the state's jobless rate was at 6.1 percent.
In Minnesota, employers added 8,400 jobs in May. These provided a boost to the jobs market that has experienced drops in the past two months. The new jobs didn't offset the 13,500 losses the state got in March and April.
The weather improved last month and it led to increases in jobs within the construction, tourism and healthcare sectors. Local governments also added 3,500 jobs as municipal golf courses and pools opened for the season.
The unemployment rate in the state remained at 5.3 percent in May, compared to the national rate of 7.6 percent. Home prices have increased and buyers compete against each other for the available stocks.